Welcome to WE ARE ALL RELATED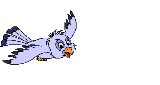 "GENEALOGICAL AND FAMILY HISTORY OF THE STATE OF MAINE"

This is a 4 volume set of books, compiled under the editorial supervision of George Thomas Little, A. M., Litt. D. - Lewis Historical Publishing Co., New York 1909. Included in these volumes are many immigrations from England and Europe to Maine, Massachusetts, New Hampshire and Vermont.
INDIVIDUAL FAMILY HISTORIES:
For example - Abbott surname. I pull all the pages that are pertinent to the Abbott family and put them together. I sell these as family histories - with price based on number of pages included. The item you will receive will be a laser quality printed copy of the original pages covering the ABBOTT surname. If you are interested in looking at the family histories I have available at the moment please click here.
SURNAMES CURRENTLY AVAILABLE